I recently jumped on the air plant bandwagon... I know Renae discovered these babies a long time ago, you can see her success on Instagram with the hashtag #iwillkeeptheseplantsalive. So, being always one or two steps behind everyone else, finally took the plunge and bought a few off Amazon! I didn't even know they sold plants! Ha!
So now I have seven of these little guys... And there's so many options. I'm going to share a few that I found and love. I love the look of indiviual little holders for air plants. You can find these stained glass handmade holders here and that adorable owl idea here. 
This super easy magnet terrarium DIY would be a neat addition to any fridge! I just might have to go make one. 
Another fun way to display your air plants would be vertically, in a tall vase like this. Or if you have leftover wine corks, drill a little hole and add a magnet! So easy!
I think this air plant wall is so rad! And how about that window!? Amazing.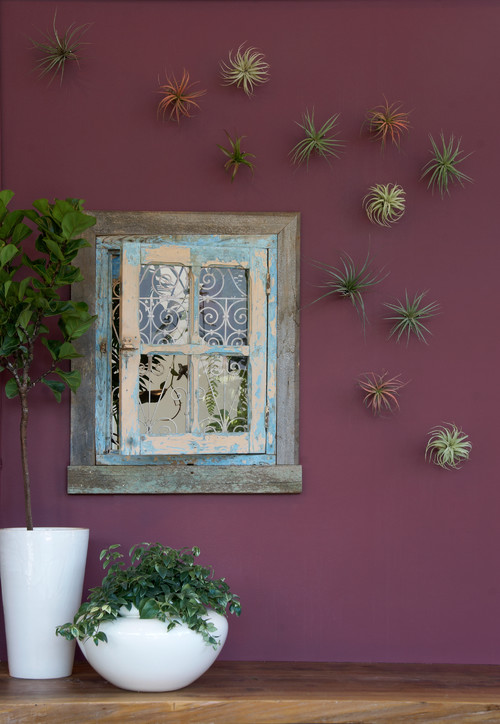 Flora Grubb Gardens also blogged about this vertical air plant garden. That could be a DIY project for hubby, yes?  :)
And of course, since I recently started my own wedding flower business... I had to include these air plant boutonnieres and wedding favors! dying of cuteness!!!!
I think thats a good dose of air plants for one day. How do you display your air plants?